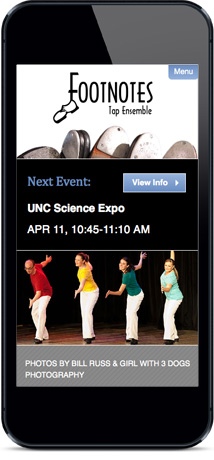 The mobile view of the homepage reorganizes the content to show the upcoming event link closer to the top, creates a toggled menu opened at the top-right and uses a random PHP image loader rather than the larger image slideshow.
Scrolling down in the mobile view you can see a breadcrumb trail appears in lieu of the visible subnav in the desktop view. The "Next event" link takes the user directly down to the event details.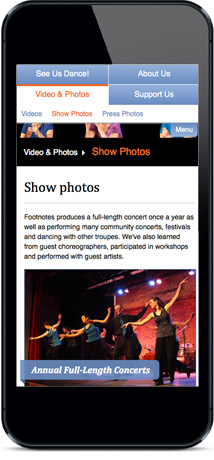 The toggled main menu uses the same HTML build as the desktop view, but styled with CSS for mobile use, and slides up and down with jQuery.